You've probably heard many ideas about how long it should take to graduate. Perhaps you've heard that graduating in four years is the standard. Or maybe you've heard something along the lines of "No one graduates in four years anymore."
Below is more information about the benefits, obstacles, and myths surrounding different graduation plans, and how your advisor can support your graduation timeline goals.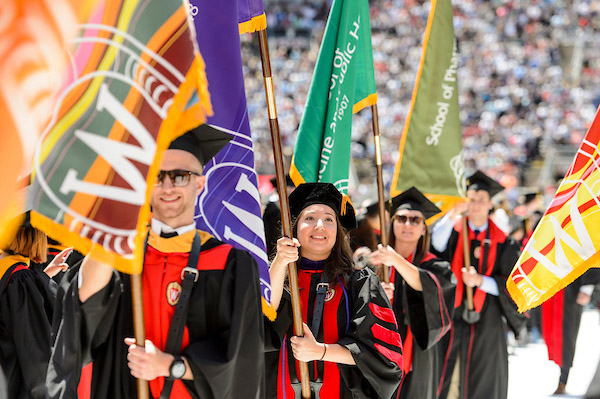 Staying on Track for Graduation
Talk to your advisor about creating your graduation plan, and consider the following tips:
Make sure AP/CLEP and retro credits transfer
Plan to take approximately 15 credits a semester
Consider taking a winter or summer course
Know how many electives your major/
degree allows you to take
Understand your DARS report
Be flexible with your class schedule
Seek academic support
See your academic advisor regularly!
Creating a Graduation Plan
Review Your Major Requirements: Learn about academic requirements for majors and certificates in the Academic Guide.
Meet with Your Academic Advisor: Meet with your academic advisor for your major(s) or certificate(s) once a semester to check your academic progress and create Graduation Plan.
Use the Degree Planner in the Course Guide & Enroll App: The Course Guide & Enroll App has a built in tool to help you plan out your Graduation Plan (available by Summer 2019). More capabilities will be available in the tool by Fall 2019.
Declare Your Major: Plan to declare your major by the end of your third or fourth semester. Learn more about Declaring Your Major.
Use Your Resources: Remember to utilize your academic resources, including free UW tutoring and learning support services and faculty office hours!
Apply for Graduation: Plan to meet with your advisor at least a year before you plan to graduate to confirm you have completed or are on track to complete all your degree requirement. See Apply for Graduation.