You'll find updates to the modality (in-person or online), day, time, and location of your classes.
In most cases, schedule changes will not be necessary. While your schedule may not be what you planned, please remember the Covid-19 disruption calls for flexibility and understanding from us all.
Remember to check your UW email regularly! You will be notified of any future changes to your enrolled classes by email.
Follow the steps below to view your schedule, see updates, and if needed, make any changes.
STEP 1
Log into the Course Search and Enroll app to review your schedule.
To see your current enrollment, navigate to the Enrolled tray on the My Courses tab.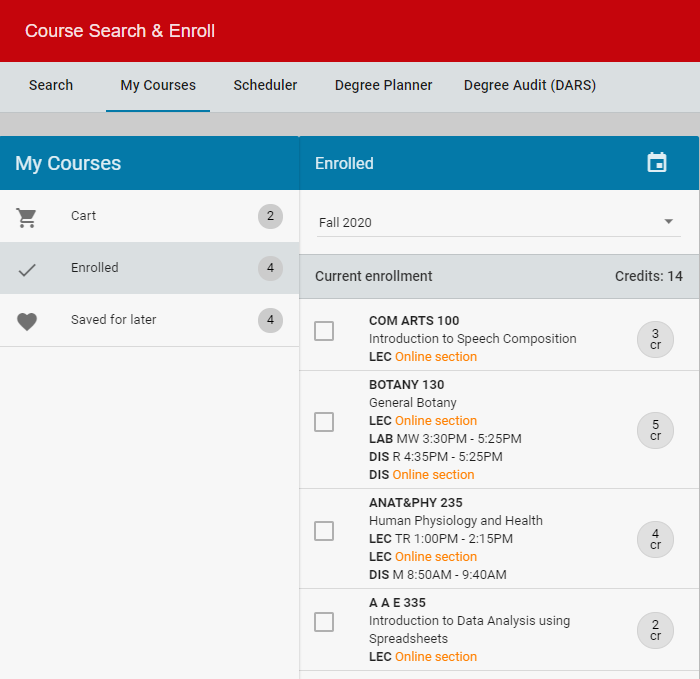 STEP 2
For each class, check the:

  Modality
Classroom instruction
Online (some classroom)
Online only

  Meeting Times – Check for conflicts and see if any portion of an online class is held synchronously, meaning class is held online but at a specific time

  Class Notes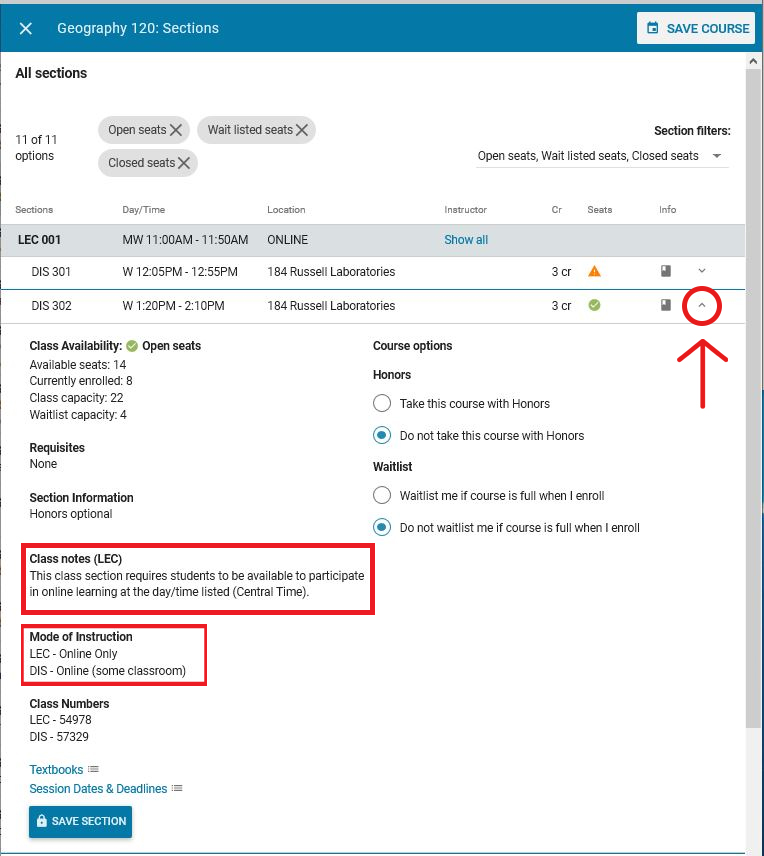 STEP 3
Determine if any changes are necessary to your schedule due to issues like time conflicts or class modality.
STEP 4
Make changes to your schedule on your own. You've got this!
STEP 5
Review these FAQs if you have more questions or need additional help.
Step 6
If you still need help, contact your advisor.
Your advisor is likely receiving many requests for help right now. There might be a delay in their response and longer wait times for an appointment. Thank you in advance for your understanding and patience.